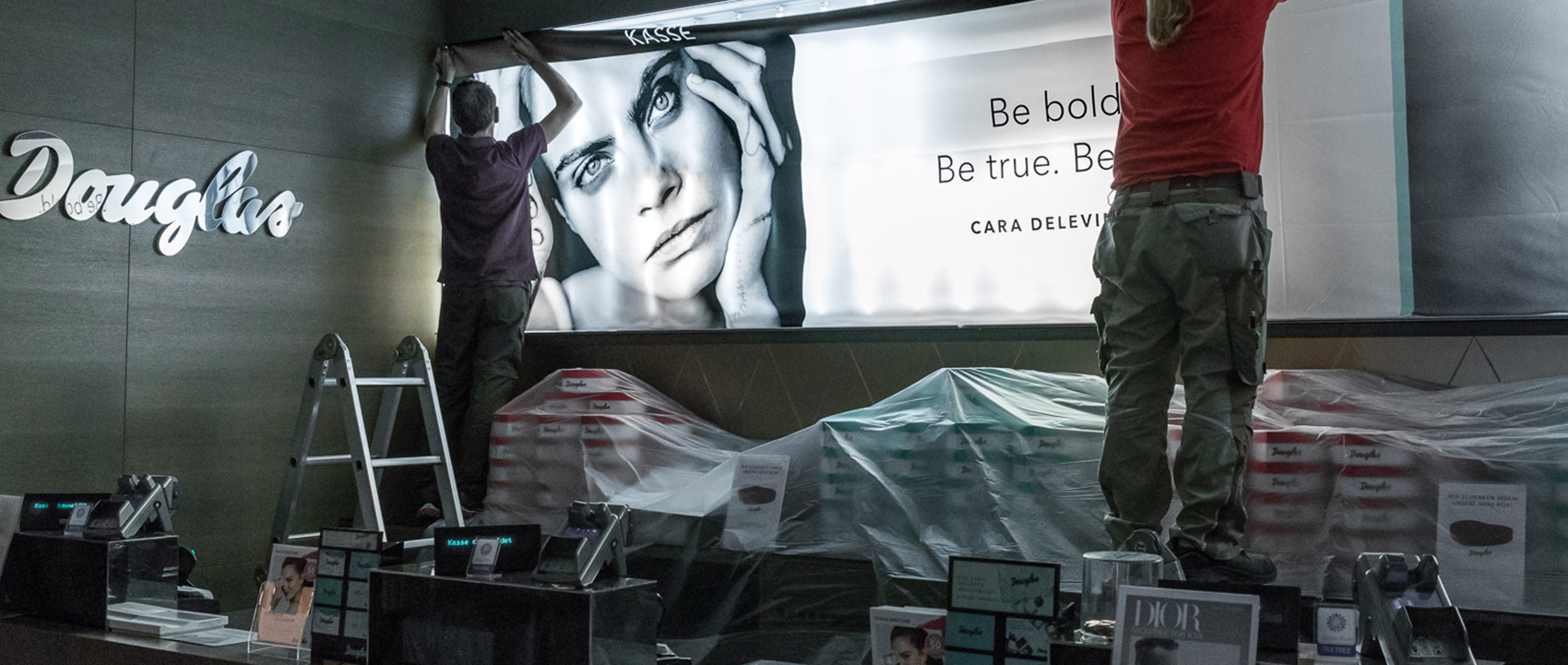 Expertly showcase your products
Reliabilty through the Oschatz Visual Merchandising Network
The professional fitting of your products on-site is undertaken by one of the local decorating teams from our nation-wide visual merchandising network OVMS. Our in-house coordination and fully digital shipping logistics ensure a smooth operation. The size and range of our machine park gives us the necessary capacities to easily handle tight schedules and/or complex special formats while maintaining top printing quality.
OVMS – Oschatz Visual Merchandising Service
Brand- and Special Decorations
Inhouse Coordination
Operating Internationally
Shipping Logistics and Central Location
GRAPHIC PRODUCTION FOR A CHANGING WORLD
Do you have questions? Don't hesitate to ask.
Whether you have an actual project to discuss or need to enquire about further details: Our competent consultants will gladly help you by phone or by Email. We look forward to your ideas.
Contact us now